West Sweden Tourism Board is the Regional Tourism Organization of West Sweden. My role within the company is to develop ecotourism in the region. I have produced course material for tour operators and inspire them to work within the ethics of ecotourism. The course material is now used in different workshops. Within this material I made a short movie about ecotourism. Later I was working as the project lead for the sustainable area of the project "hållbarbesöksnäring". The aim is to implement a National wide scheme that integrates quality and sustainability for all tourism business to use. Today that scheme is run by Swedish Welcome in Stockholm.

Jungle Peak was a cross-media entertainment publisher with an ecological profile. Their products were a combination of colorful characters and engaging stories with a strong and hopeful message: Together we can save the world! As the Chief Information Officer I was responsible for the environmental information that will be used in the different products. I was also working within product development and the creation of content and storylines for the comic, cartoon and TV game show.

The Swedish Ecotourism Society (SES) started 1996 from the initiative of the Swedish WWF. In 2002 the society launched an ecotourism certification program for approved ecotour operators – Natures Best During my years with SES I was advising and reviewing tour operators wanting to become accredited Swedish ecotour operator. Helping companies finding solutions in their operations so the criteria's can be implemented. I was a board member between 2005 and 2011.

The world famous writer Henning Mankell grew up in Sveg, Härjedalen. The 25th of August 2007 it was the world premiere of the Cultural Centre – Mankell. As the project leader I was responsible for organising the content of the exhibition, marketing, creating a homepage, contacting the media, training guides, designing a permanent tour around Sveg and much more.

The rural town of Lillhärdal has a history of Witch Craft. It was here the Swedish witch hunt started in the 17th century. Due to my work Lillhärdal has now a witch craft museum and offers tours around this theme. There are plans for many more activities, for example a yearly award for women who have shown extraordinary bravery for their beliefs.



Please contact me if you have any questions.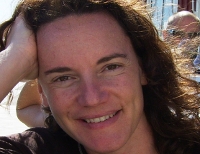 | | |
| --- | --- |
| Name: | Anna Martinez |
| Nationality: | Spanish/Swedish |
| Languages: | Spanish, Swedish, English |
| Profession: | Tourism development consultant |